Do you want to know how to make Creamy Chicken Enchiladas? today I am going to take you with me in the process of making cheesy and creamy chicken enchiladas.
So, you know there are some of those recipes that your family can not live without. The ones that they ask for every time they are home from school or just coming back home for a visit. 
I am not sure when I first made this recipe for Creamy Chicken Enchiladas. What is certain is that my family was hooked on it the first time they tasted it and it probably is one of my most requested dishes. 
The Creamy Chicken Enchiladas recipe is just a great Tex-Mex recipe with a little bit of an American twist. 
I think what makes it so popular with my family and a lot of my friends is that it is a great easy dish that is not too spicy but still has such great flavors that it can be classified as a true Mexican dish. 
It is also great for feeding a crowd and can be made ahead of time. I would say this is the best creamy chicken enchiladas recipe you can find online.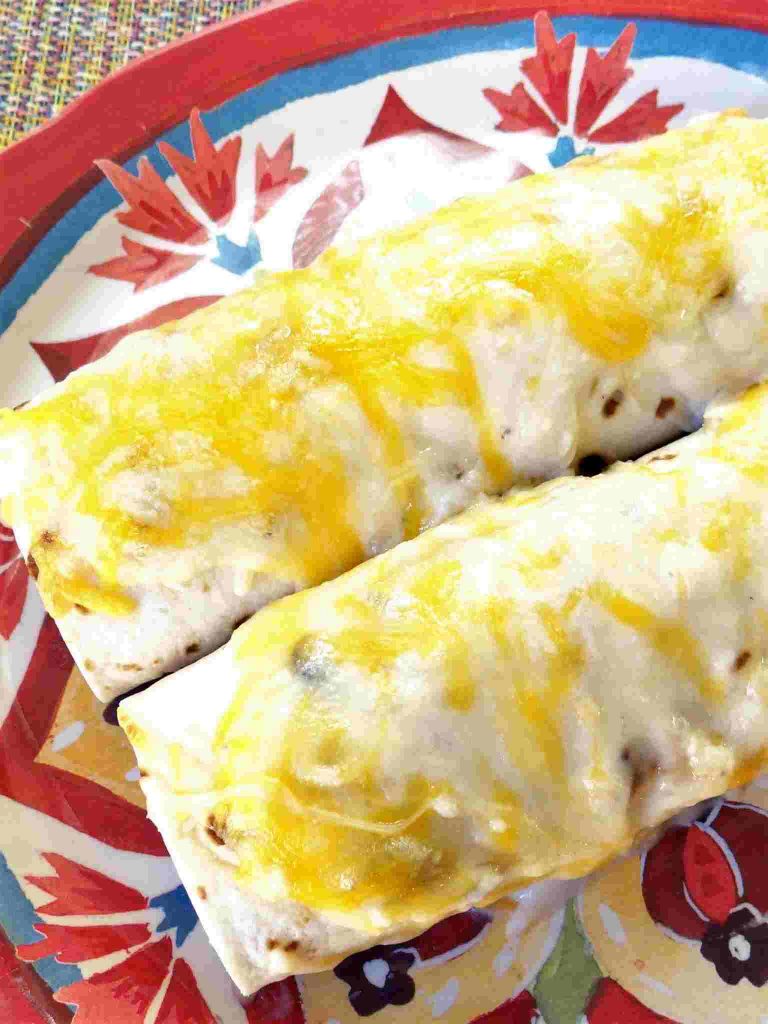 Creamy Chicken Enchiladas Recipe
I am posting this recipe today, especially for my son.  He loves this dish.  When I started my blog he asked if I had posted this recipe for Creamy Chicken Enchiladas yet?  I thought I had, but sure enough, it had not been one of my spotlights yet. 
So, for my son Paul, I am posting this for his birthday.  He loves the food I cook and it is so much sweeter when he is able to make it home for a visit.  
Then, I can make him all the home-cooked dishes that he loves.  When I make these for him, he will eat them for a whole week until the pan is gone, if it even lasts that long!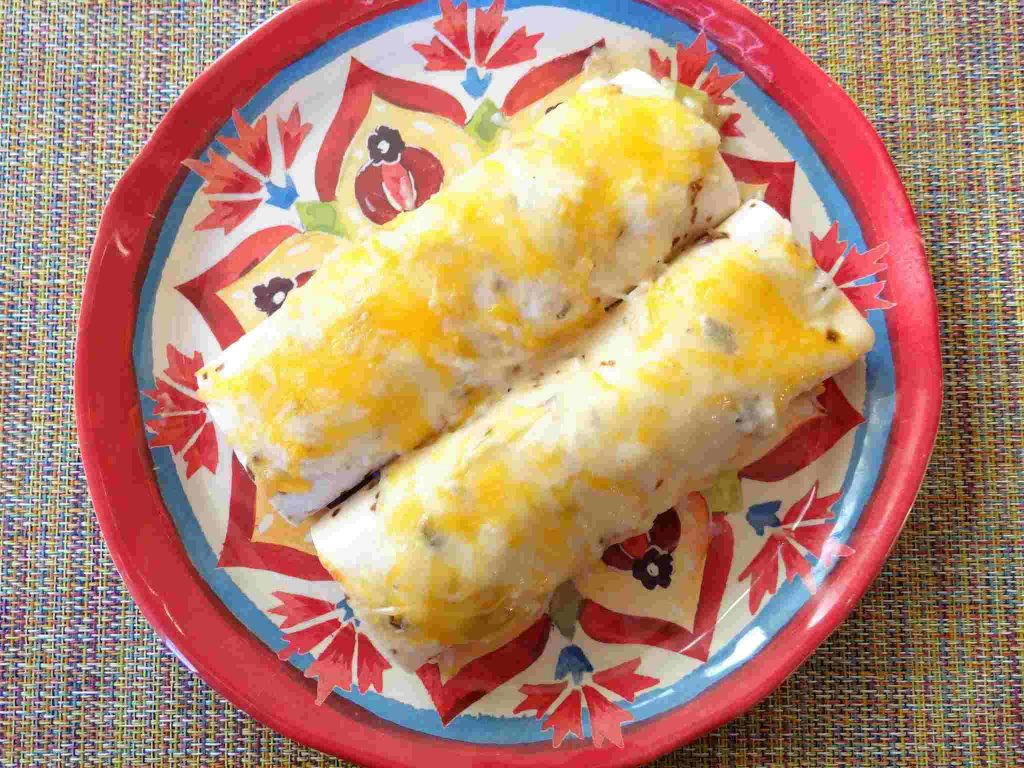 This is definitely one of those dishes that brings back memories for my kids. I used to make these Creamy Chicken Enchiladas all the time when they were growing up. With four children it was such an easy dish to make for a big family and the leftovers were just as good.
I also love the fact it is so simple to make.  For the chicken portion of the recipe, you can use boiled chicken, a store-bought roaster chicken, or chicken from a make ahead recipe.  The other ingredients in the recipe are so simple…onion, cheese, cream of mushroom soup, sour cream, and tortillas.  What a great dish that the whole family will love!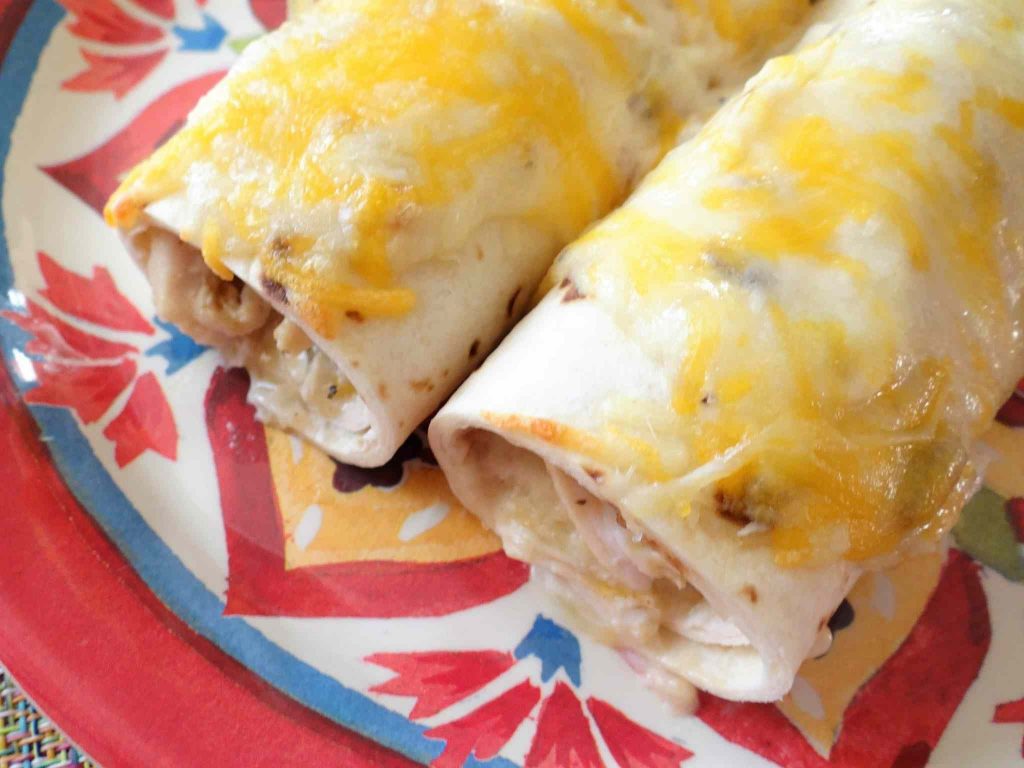 Honestly feeling a little sad today knowing I can not make these for my son Paul.  He is a great man who is steeped in integrity and honor thanks to his father who served in the military. 
I would hope that I had a little something to do with his upbringing.  I always taught my children the importance of honesty, love of God and a pure intention of forgiveness and no inclination of prejudice or judgement upon anyone. Love my kids. 
Love cooking for them and wish I could spend every day with them.  But, as I have to realize the element of time and my children getting older, I will just have to wait for the next great opportunity to cook for them. 
And it will make it all worthwhile and make all that more memorable.  Happy cooking for your children!
Now, I think that is enough backstory for now, let's directly jump to the ingredients needed for making creamy chicken enchiladas.
Ingredients Needed for Creamy Chicken Enchiladas Recipe
Onion: In this recipe, I am using chopped online to add flavor to our dish.
Butter: Butter is very important to thicken the sauce and to make a roux. Also, it will help in giving a creamy flavor to chicken enchiladas.
All-purpose flour: It will help in making the roux with butter, and further help in thickening the sauce.
Salt: To add flavor to the dish.
Fresh ground pepper: Pepper will add a mild heat and flavor to Chicken Enchiladas.
Cayenne Pepper(Optional): Now this is optional, but if you are using it, it will add a spicy kick to our recipe.
Chicken Broth: To make the base of the sauce.
Cooked chicken: After the sauce is ready, we will add the cooked chicken, you can use either the leftover chicken or you can just cook specifically for this dish.
Cream of mushroom soup: To add creaminess to our sauce.
Sour cream: To make the sauce tangy
Ground Cumin: To add the earthy flavor to our chicken enchiladas recipe.
Mexican blend shredded cheese: Now this cheese is a blend of cheddar, Monterey jack, and queso quesadilla, I am using this cheese as a topping for the enchiladas.
Flour tortillas: Tortillas for wrapping the enchiladas.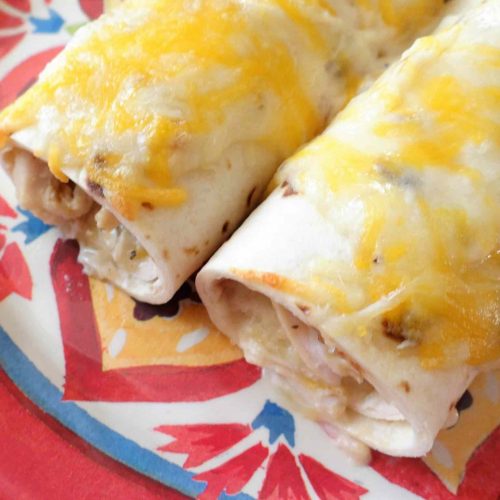 Creamy Chicken Enchiladas
Ingredients
1

medium onion (about 1 cup), chopped

4

tbsp

butter (1/2 stick)

¼

cup

all purpose flour

1

teaspoon

salt

½

teaspoon

fresh ground pepper

¼

teaspoon

ayenne pepper (optional)

2

cups

chicken broth

4

cups

chopped cooked chicken

1

can

cream of mushroom soup

1

cup

sour cream

1

teaspoon

ground cumin

1 4

oz.

can choppped green chiles

1 8

oz

package Mexican blend shredded cheese, divided

1

package (about 10) medium flour tortillas
Instructions
Heat the chicken broth in a microwave safe bowl for 1 minute.

In a medium sauce pan, melt butter. Add onion and cook for 7-10 minutes until soft. Whisk in flour and cook for 1 additional minute. Add salt, pepper and cayenne pepper, if desired.

Turn heat up to medium-high and add in warm chicken broth. Cook and stir until think and bubbly, about 2 minutes. Remove from heat.

Stir in cream of mushroom soup and sour cream. Set aside.

Place chicken in a large bowl. Add in 2 cups of sauce, cumin, green chiles and half of cheese.

Place about ¼ of filling on each tortilla. Roll up and place in a 9 x 13 baking dish. Pour remainder of the sauce over enchilada. Spread to cover. Top with remainder of the cheese.

Bake for 40-45 minutes at 350 degrees.