Do you want to learn how to make hearty butternut squash soup? well, today in this blog, I am going to take you with me to the recipe for hearty butternut squash soup.
There is a special story of mine that goes with Hearty Butternut Squash Soup and if you want to know about it then please read this blog till the end, however, if you simply want to jump to the hearty butternut squash soup recipe, you can jump to it by clicking on the above button.
Hearty Butternut Squash Soup | My Story
There is a special story that goes along with this recipe for Hearty Butternut Squash Soup.  It was not handed down to me by a relative or given to me by a friend. 
It is a soup recipe I created and shared recently at an event sponsored by the chapel on Randolph Air Force Base called "Feeding the Soul".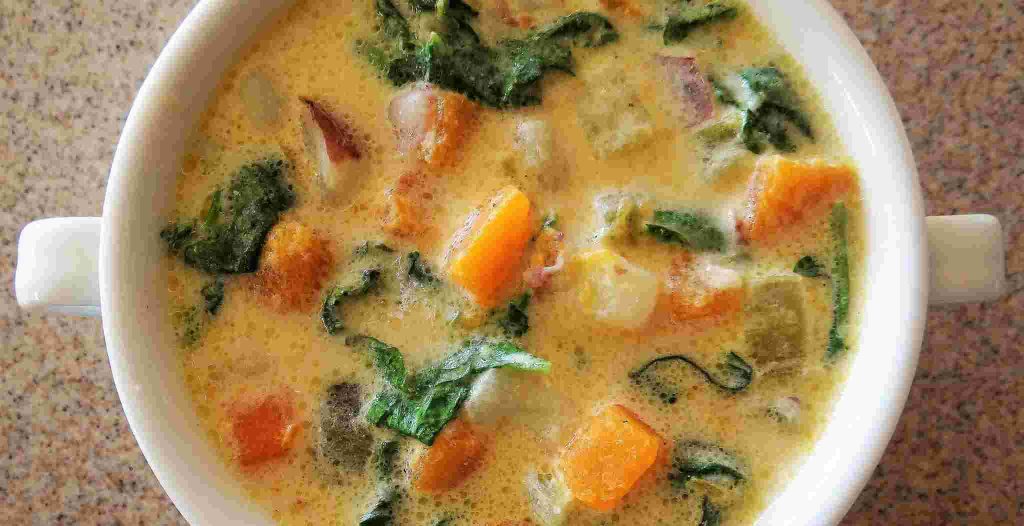 Over the past two years, I have had the honor of teaching many military members how to make healthy, delicious food. 
It all started when I was asked to show groups of airmen the basics of cooking. I had so much fun teaching the "kids" how to cook everything from omelets to lasagna to sushi. 
From there, my culinary classes blossomed into opportunities for cooking and teaching at events for various organizations and units across the base.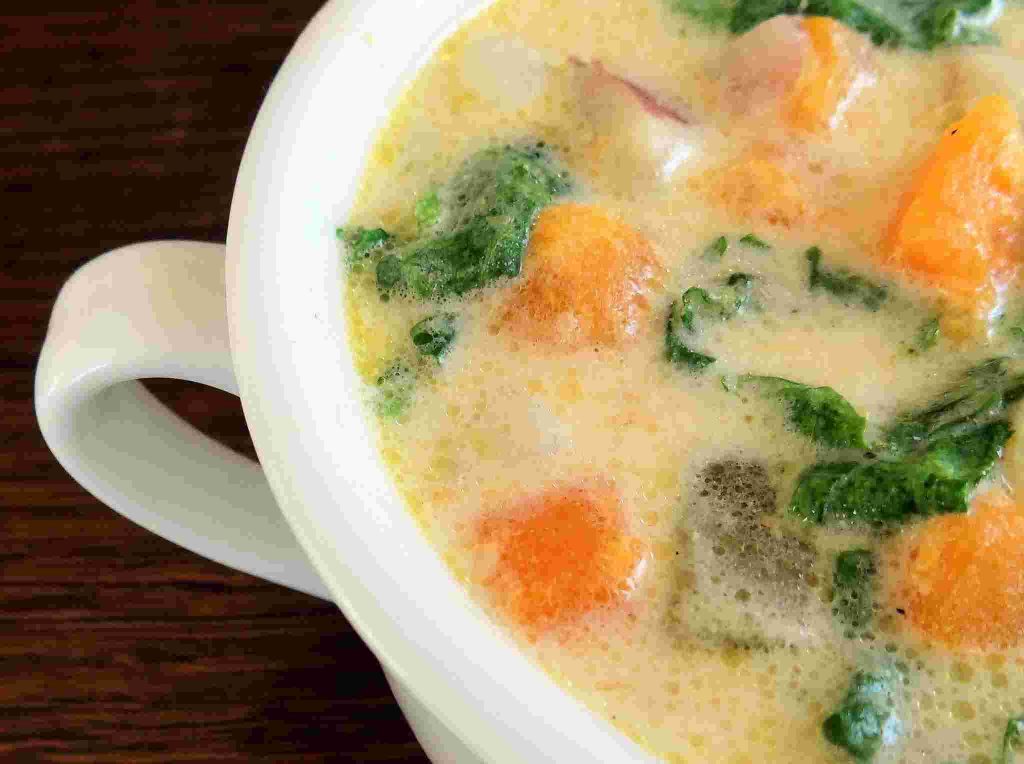 So, last December I was asked by the base chapel to cook for their "Feeding the Soul" events.  They had teamed up with the health services organization on base to do a series of dinners with special guest speakers. 
The dinners involved inspirational stories that spiritually fed the soul, while I had the task of warming the souls with my cooking.  
Many of the speakers shared how they had experienced life-changing events and how they were able to overcome very difficult times with their faith, family, community and spirit. 
I, along with our base HPRC (Human Performance Resource Center) and several wonderful helpers from the chapel, prepared and served wholesome meals, while sharing the purpose of food that fuels us and sustains us each day.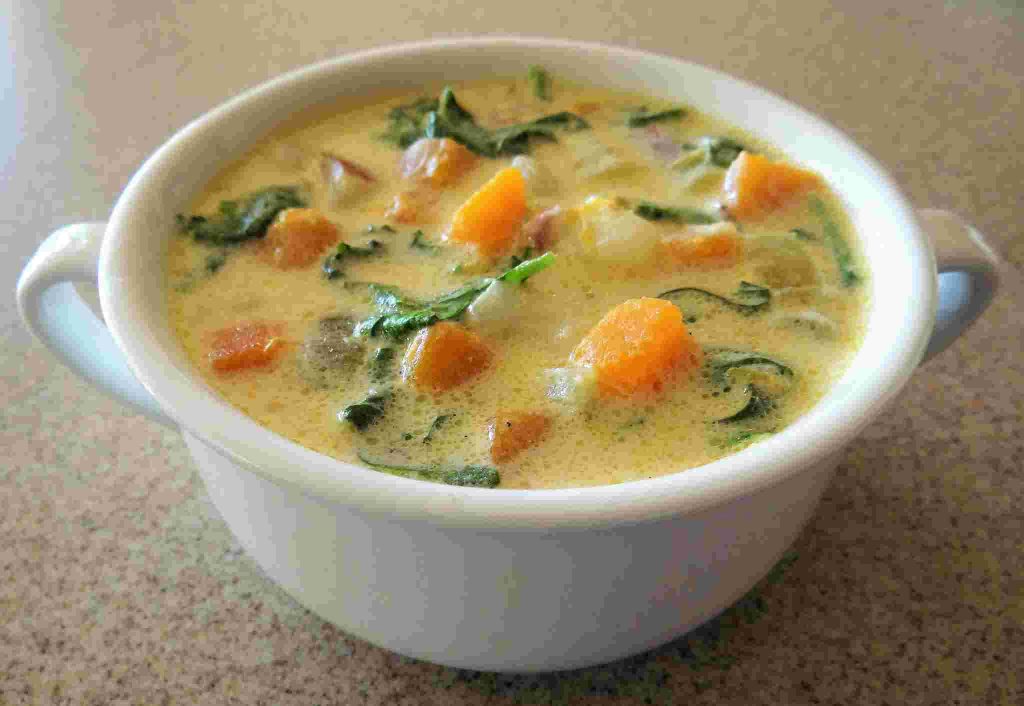 This particular drizzly and chilly evening I prepared a buffet of warm, homemade soups and stews. 
My Hearty Butternut Squash Soup was one of the selections, along with some of my other specialties like Lasagna Soup. 
As the audience enjoyed my food, they quietly listened to the story of a woman who overcame a very difficult situation in her life; the loss of her son due to a rare, incurable disease. 
She shared about how God had put certain people in her life to help with her difficult journey. 
She also shared about the strength she gained without explanation and how she was given insight into the purpose each and every life has, even if it is for a short time. 
Incredible, but simple life lessons that each one of us were touched by.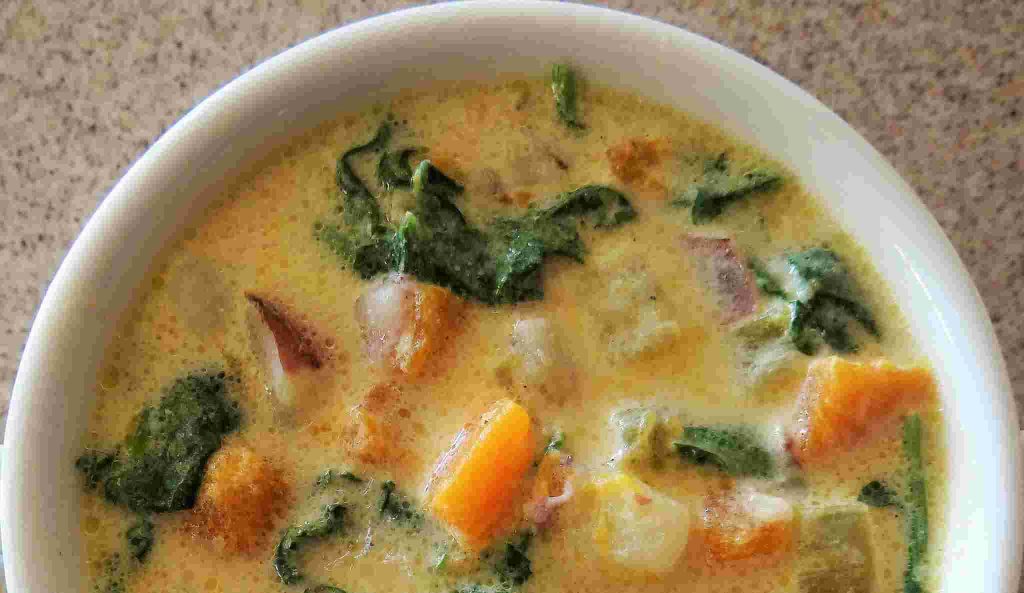 Events such as these have fed my soul.  Yes, I love to cook.  I love sharing the food I prepare and helping teach others how to become better chefs in their own kitchens. 
Each class, each event, each person I meet, makes me grow too.  We never know what each day will bring. 
We do not know which days are going to be easy or those that may be filled with difficulties.  I believe each day I am alive that God has a purpose for me. 
I am so grateful for the opportunity to serve, especially in the military community. 
I love being able to share my passion and my simple, culinary talents…In my blog, with my cooking classes and sharing it with my family, friends, and coworkers.  Thank you so much for encouraging and supporting me.  Who knows where my culinary journey will take me next.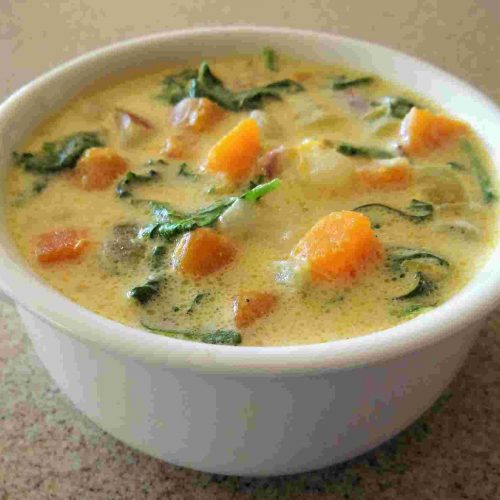 Hearty Butternut Squash Soup
Ingredients
½

stick unsalted butter

½

medium sweet onion, diced (about 1 cup)

3

stalks celery, diced (about 1 cup)

⅓

cup flour

4

cups vegetable broth

2

teaspoons herb blend (I use a fine herb blend or Savory Spice Shop Renaissance Blend)

1

teaspoon kosher salt

½

teaspoon freshly ground pepper

2

cups red potato, diced (about 6 small potatoes)

4

cups butternut squash, diced (about 1 small squash)

1-10

oz

container baby kale or kale/spinach blend

2

cups fat free half and half
Instructions
In a stock pot, melt butter. Saute onion and celery for 5-7 minutes, until tender.

Whisk in flour and cook for 1 minute on medium heat. Stir in vegetable broth and cook until thickened.

Season with herbs, salt and pepper.

Add in potato and butternut squash. Cook on a low boil for 20 minutes.

Add in kale and cook for 2 minutes until wilted. Reduce to low.

Stir in half and half. Heat through, but do not boil. Season with additional salt and pepper.